The Wooden Hull is the second tier of Hulls useable in the Cart Assembler. It is superior to the Pumpkin Chariot but inferior to the Standard Hull and Reinforced Hull.

Applications and Abilities
Edit
The Wooden Hull, while better than the Pumpkin Chariot, is not incredibly good as it can only carry one Tiny Coal Engine and is unable to carry any addons or anything with a complexity higher than 3. This is because of how cheap it is as it does not require very many resources at all to craft. Also, the only drill it can hold is the Iron Drill.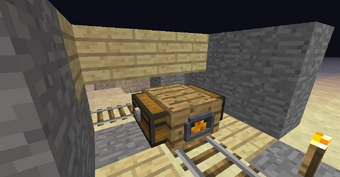 Ad blocker interference detected!
Wikia is a free-to-use site that makes money from advertising. We have a modified experience for viewers using ad blockers

Wikia is not accessible if you've made further modifications. Remove the custom ad blocker rule(s) and the page will load as expected.